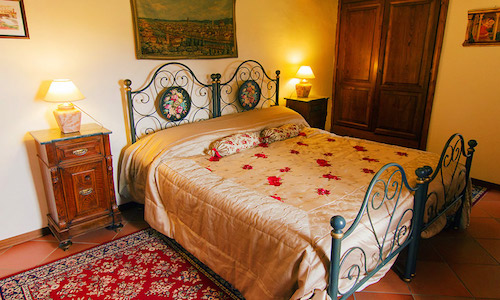 The Resort contains five exclusive luxury villa's which have been lovingly and elegantly restored using chestnut beams, terracotta tiles and local stone. The walls have been decorated with oil paintings and tapestries which contain fine views of Italy.
Each villa is named and has facilities as follows:
The elegant Leonardo Villa can accommodate 2 people:
Ground Level: The entrance opens into the hall. In front of you is the stone staircase with wrought iron balcony and handrail.