The Resort contains Five charming traditional Italian Villa/apartments which have been lovingly and elegantly restored using chestnut beams, terracotta tiles and local stone. The walls have been decorated with oil paintings and tapestries which contain fine views of Italy.

Each villa is named and has facilities as follows: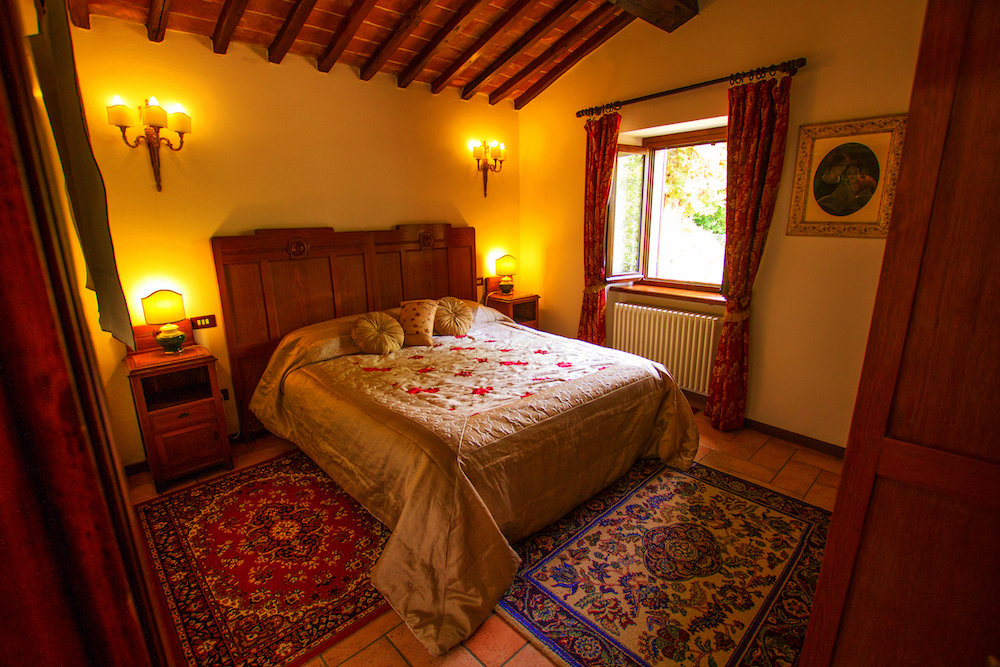 The elegant Michelangelo Villa with Balcony can accommodate 2 people:

Ground Level: The entrance opens into the elegant sitting room leading on to its own balcony with a spectacular view of Caprese Michelangelo.

Outside: The balcony has a wrought iron dining table and chairs and is lit in the evenings.

The Kitchen is fully equipped with a cooker, fridge, sink and utensils. There is a dining area with a large marble dining table.

The villa has a super king size bed with a sumptuous mattress for a great nights sleep in the large bedroom with en-suite shower room, bidet and toilet.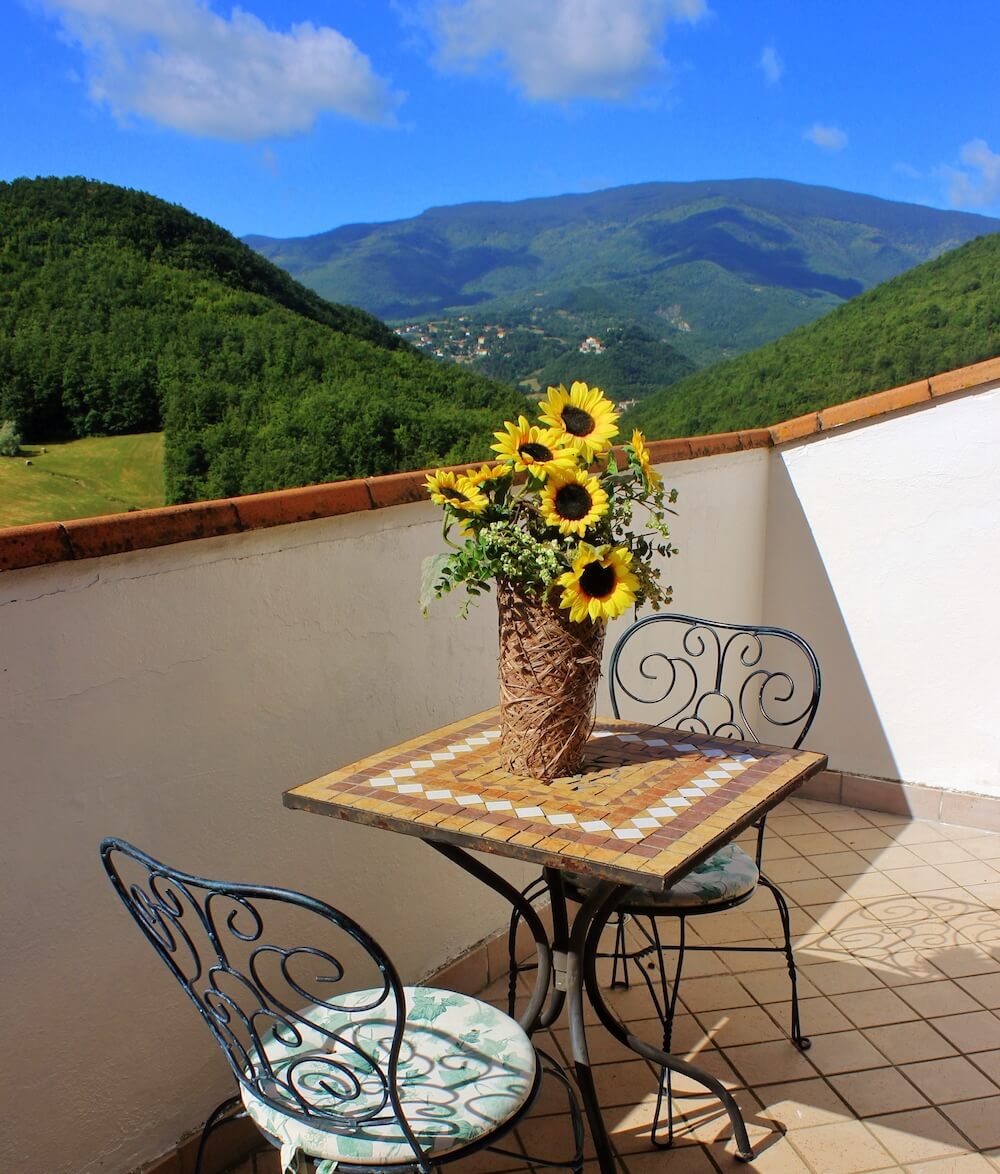 There is a double bed settee and two single bed settees in the sitting room, which are of a very high standard with sprung bases.
This beautiful suite has its own private garden with picnic table and fruit trees, a perfect honeymoon suite.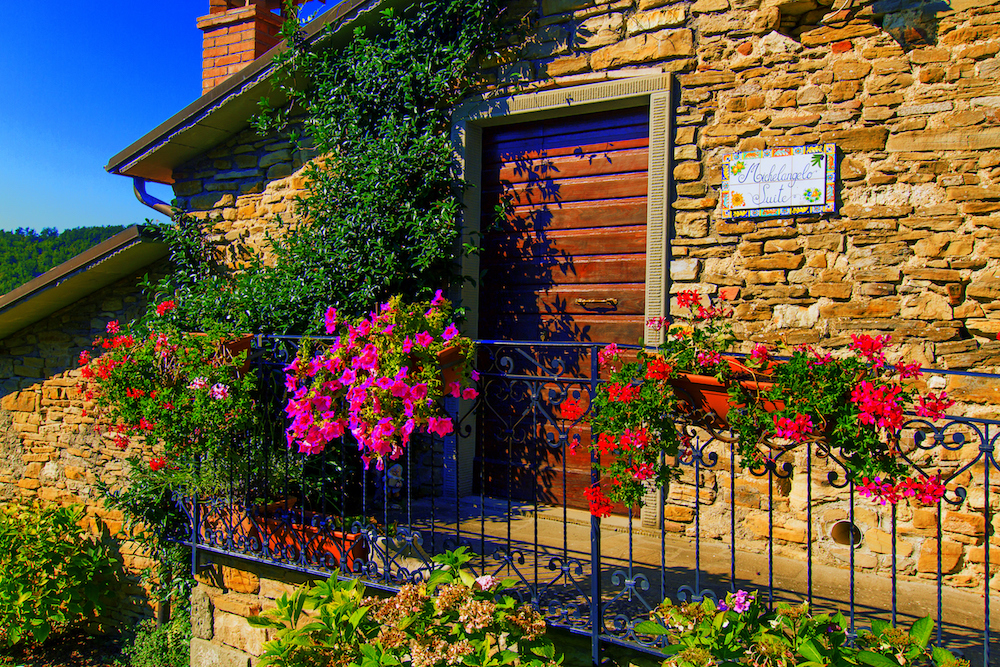 Upon arrival guests will be welcomed with a complimentary bottle of prosecco enabling them to relax from the moment they arrive. Bed linen, towels toiletries and a breakfast hamper are provided for your comfort.
Tuscany Villa Resort. SP47, Caprese Michelangelo 52033 Italy.
Tel: +44 785 1220540
E-mail: info@tuscanyvillaresort.com